Our service ensures the security of purchase and sale transactions of game accounts (game assets).
For security reasons, It is PROHIBITED to offer the use of messengers (WhatsApp, Telegram, Discord, etc.), social networks (Vk, Instagram, facebook, etc.). Offer to make a transaction off the site or directly.
Account sales guarantor is an intermediary between the seller and the buyer, who ensures financial security for the buyer and security of game value for the seller. For this guarantor service, a reward is received, which depends on the value of the account, namely:
Prices on the website are indicated with the guarantor service. There is no need to pay extra!
Instructions for sellers
1. How to find out that the buyer has paid for the goods? About this, go to your personal account on the "My trades" tab and you will see a link to the private transaction chat.

2. After the buyer has replenished the balance and opened a transaction to purchase a product (game value), the seller must provide data (login, password) to the buyer to verify the account, mandatory using the internal transaction chat ( to resolve possible controversial issues).
3. If the buyer is satisfied with the product, ask for his mailing address to link the account and other valuables (if any) and assign the product to the buyer's new mailing address.
4. Wait until the new owner clicks the "Send money" button. After which funds will be credited to your account, which you can withdraw from the system.

5. In cases where the buyer is not satisfied with the account, restore access to the account (change passwords) and click the "Cancel deal" button.
6. The transaction is canceled instantly with mutual consent of the seller and buyer. If only one of the parties cancels the transaction, a 2-day standby mode is activated. If disputes arise, call the guarantor via chat to resolve the problem.
Instructions for buyers
1. Contact the seller and check the relevance of the product being sold.
2. Log in to your personal account and top up your balance with the required amount.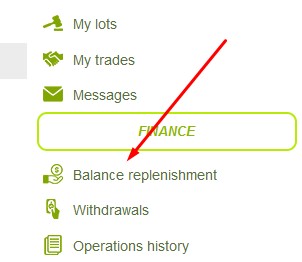 3. On the ad with the product being sold, click the "Buy with a guarantor" button, after which you will be redirected to a dialog box for conducting a transaction, under the supervision of the guarantor. Your funds will be blocked.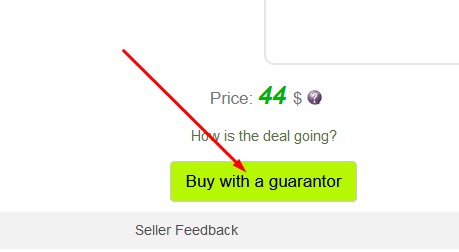 4. If you are satisfied with the product you are purchasing and it is linked to your email (if possible), click the "Send money" button, after which the funds will be transferred to the seller's account and the transaction will be completed.
5. The transaction is canceled only with mutual consent of the seller and buyer; if disputes or problematic issues arise, call the guarantor.